As a freelancer you cover a lot of task for each contract you will have from numerous companies or clients; so you will need a tracking record on how much payment you deserve for every job and project you finished, you can try the freelancer invoice template that can definitely bill your clients for a job well done.
Printable Freelance Invoice Template
goingfreelance.com | This freelance invoice template proceeds with the logo and web address of your company at the top. Then, you have the customer and invoice details. These are further followed by service description, due date and payment advice.
Freelance Invoice Template Free Download
This freelance invoice template proceeds with client's name, company name and job details. Then, you have another table on job or service description, number and amount. You would just have to modify it with your data.
Self-Employed Invoice Template Free
This self-employed invoice template begins with your company slogan, name and other pertinent details on top which is followed by information on the client. Then, you have a table on quantity, stock, description, unit price and total.
Free Freelance Invoice Template PDF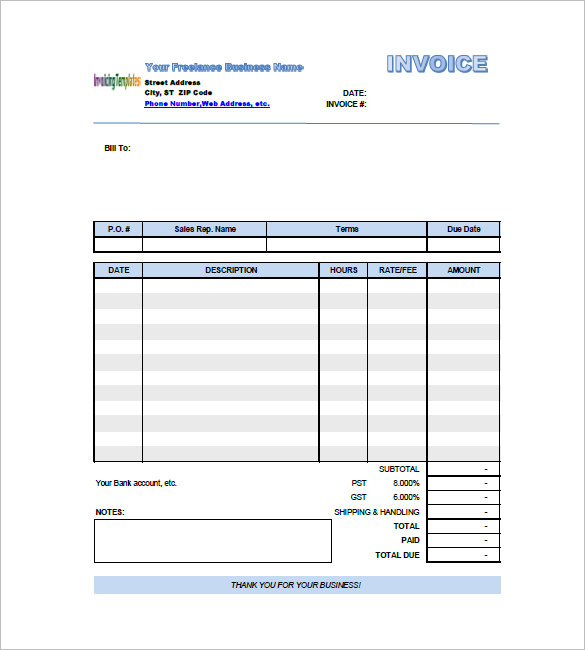 goingfreelance.com | This freelance invoice template comes up with information of your company on top followed by details on your customer. Then, you have a table on sales representative and there is another table on date, description, hours, amount etc.
Freelance Invoice Sample Template Download
This freelance invoice sample begins with your company name & slogan and then goes on to state information on your customer. Finally, you have two broad columns on service description and amount.
Best Freelance Design Invoice Template
Freelance Writer Invoice Template Download
invoice-template.com
Freelance Invoice Template Word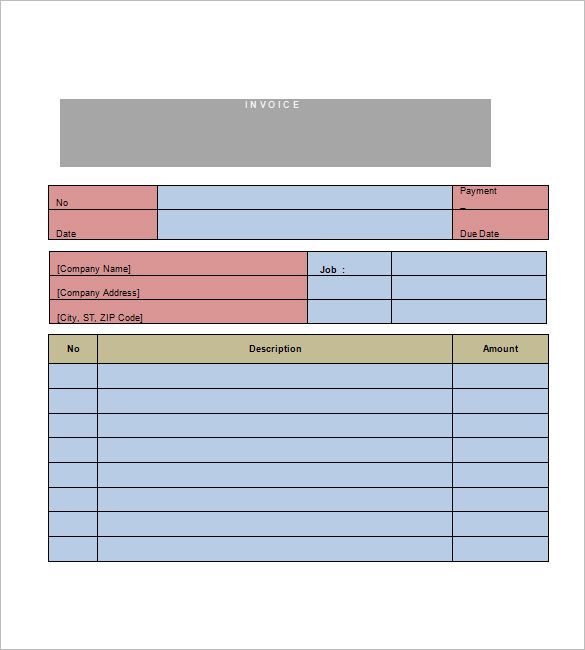 This template is downloadable when you look at it online, many of which depend on the nature and type of service that the freelancer have delivered. Changes in the format and arrangement of the invoice templates are accessible when you use this template. If you have any DMCA issues on this post, please contact us!