It's your kid's birthday, baptism or a simple sleepover, and you want to choose the best kind of invitations to give out to your guests. Why not check out our Disney-themed invitation templates that you can download and edit into your personal desire?
Invitations always give out the first impression to your friends and family on what type of party they are going to expect, whether it is an appropriate one or worthy to attended. The guest's interest in your party can also depend on the appearance of your invitation templates. And with with this, you can never go wrong with Disney themes incorporated with a child's party. So have a look at it and maybe you'll fall in love with our designs.
Cinderella Invitation Template
Disney Birthday Invitation PSD Template
Free Cinderella Invitation Template
Disney Birthday Invitation Template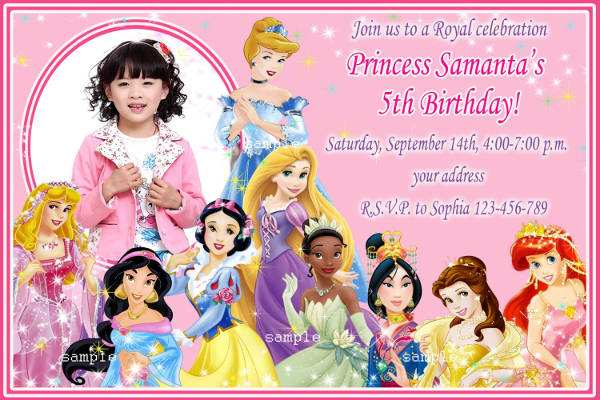 Download
Mickey Mouse Clubhouse Online Invitation
Download
Free Disney Cinderella Birthday Invitation Card
Download
Disney Birthday Invitation Photo Template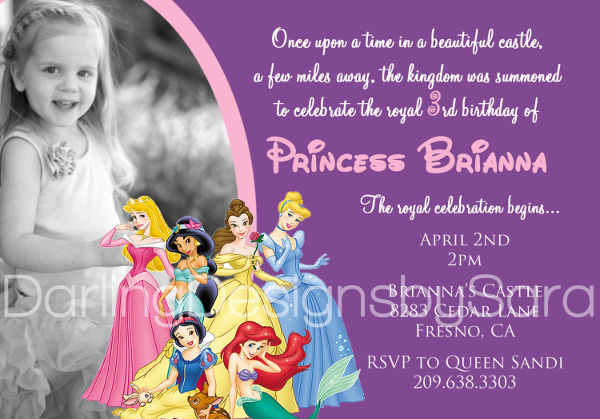 Download
You're Invited!
Invitations mainly consist of the celebrant's name, the purpose of the party, and the venue and time of the event. In our invitation templates, you can have more than that. You can have one of a kind artistic designs along with the important details for your event.
We have quite an array of Disney design invitation templates that you can choose from. Some of these designs include
The Disney princesses in pink background for your cute little girl's party. It's fun color and famous Disney Princesses will surely dazzle your guests with interest to show up in your party.
Mickey himself in your invitation. Its a great representation of the Disney theme, effect your little boy or girl's party.
A Sofia the First design on your invitation for your daughter's first birthday party. Perfect for attracting little girls.
A Cinderella designed invitation card for your own little princess and show off how special she is.
The popularity of Frozen never seems to die out, so why not choose this theme in your invitation for a party event that never dies out with our Frozen invitation templates?
One should be careful in choosing the perfect type of invitations that matches your targeted guests. Children could be a meticulous target since their interests are different from those of adults. To be able to capture children's attention, using outrageous colors, cartoon characters, and fun texts are the best thing to do. And these are exactly what our invitation template designs have.
Disney Princess Sofia the First Party Invitation
Download
Princess Palace Pets Invitation
Download
Disney Frozen Fever Birthday Invitation
Download
Awesome Disney Invitation Template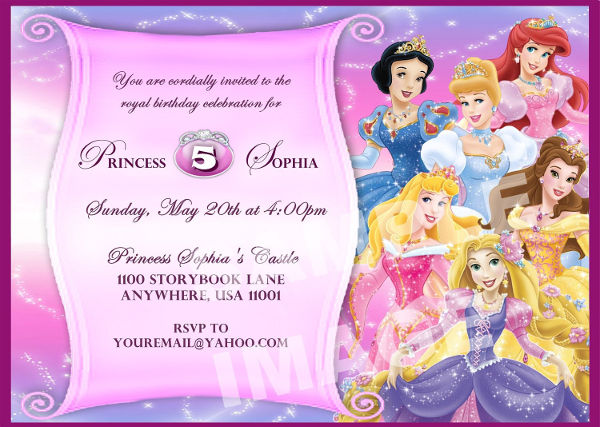 Download
Free Disney Invitation Template
Why use our party invitation templates? We strive to cater to you unique and the best quality of design in our templates, and it does not only limit to that. We also offer templates that are
Value for your money. While most of our templates are free to download, some may require some basic licensing if you wish to use these designs commercially. For personal use, though, our templates are free.
Accessible. These design templates are available on our Web page any time of any day.
Efficient. Looking up for creative and good-quality, artistic invitation cards for your kids could be tiring. These templates save you the time of scrolling
Artistic. They are custom made by the talented and professional graphic artists and designers the Web has to offer. Even without much personal touches added, they already speak so much of being child friendly and entertaining.
We only offer you some invitation card design, but it doesn't have to limit as being invitation cards. They can also be used as banner designs to put up in parties or posters with the celebrants' faces. Whatever you may need them to, we are sure these templates can be of big help.
Now you are ready to move on with the party preparation. How about worrying about the cake this time?