How to Make an IT and Software Checklist?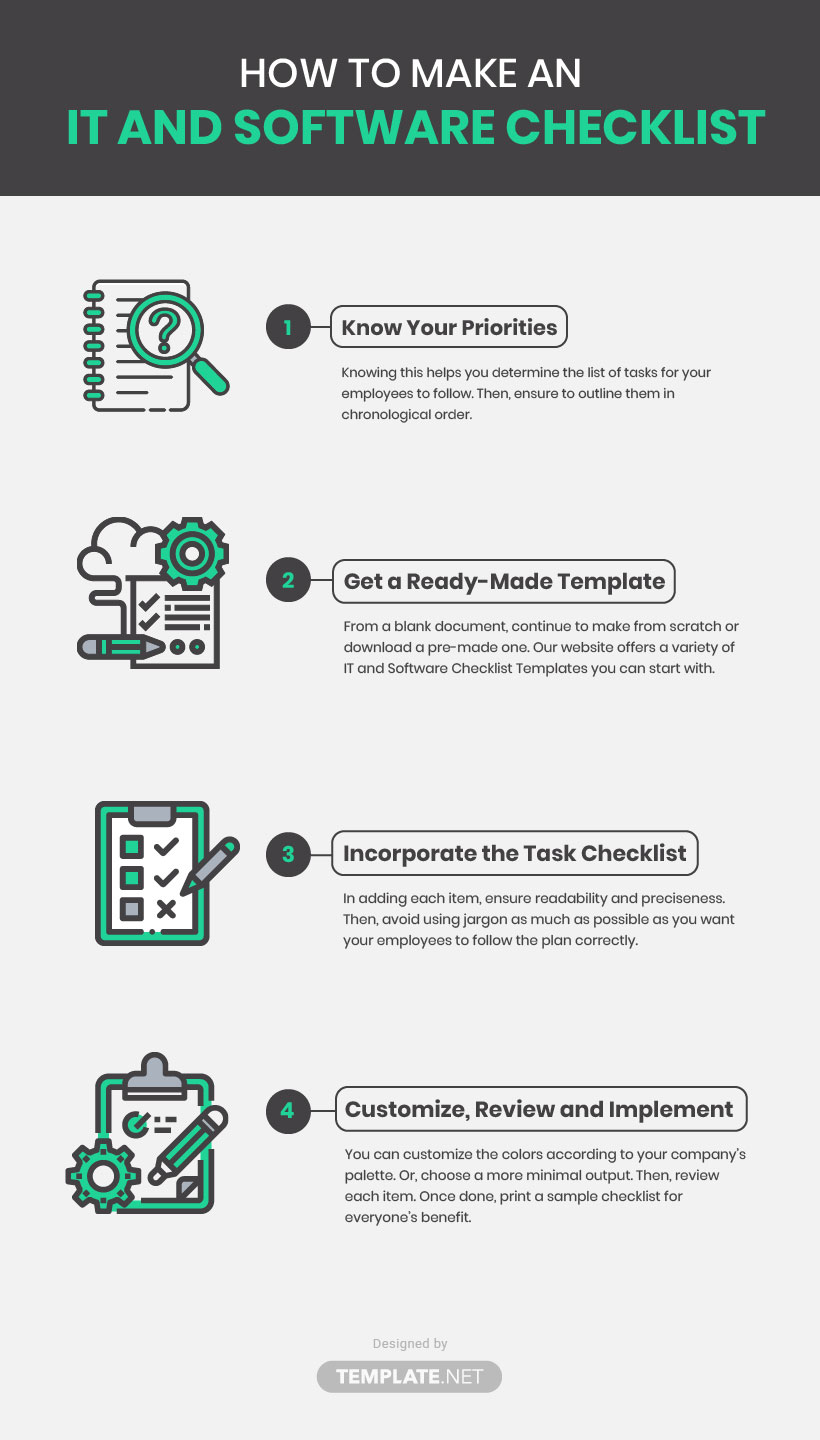 A checklist is a piece of document that holds the list of tasks that need to be done. It serves as a daily reminder for employees to get aware of their assignments on a regular operation that also tracks their progress.
It is not unusual for IT companies to deal with different tasks every day. There is software development, product deployment, and project management software evaluation that requires to be done within the day. But failure could happen. Perhaps, according to ZDNet, 68% of information technology projects face risk. So, if you are facing the same agony in your company, creating an IT and Software Checklist is necessary. So, consider following the steps below.
1. Know Your Priorities
Always start by knowing what's the purpose of making a checklist. Is it for testing? Knowing this helps you determine the list of tasks for your employees to follow. Then, ensure to outline them in chronological order.
2. Get a Ready-Made Template
If you have the details ready, proceed with making things handy. To do this, open the software you are comfortable with. From a blank checklist, continue to make from scratch or download a pre-made one. Our website offers a variety of IT and Software Checklist Templates you can start with. In this manner, you can allot more time prioritizing your needs.
3. Incorporate the Task Checklist
Now, complete a workflow checklist by transferring the tasks and processes. In adding each item, ensure readability and preciseness. Then, avoid using jargon as much as possible as you want your employees to follow the plan correctly.
4. Customize, Review and Implement
Whether it's a testing checklist or update checklist, don't overlook its appearance. You can customize the colors according to your company's palette. Or, choose a more minimal output. Then, review each item. Once done, print a sample checklist for everyone's benefit.