Textures
Marble Textures – 101+ Free PSD, Vector EPS, AI Formats Download
Being a graphics designer means always being in the race to come up with and newer ways of designing. This is where smart people can trust unorthodox and highly useful marble textures(Photoshop Marble textures) available for use. The Black and White marble textures have already been in use for some time now, but they are timeless classics so depend on them anytime. Up for discussion here are the most common types of texture from the classic black and white to the most extraordinary.
> The Color Spectrum of Marble in Photoshop
There are many types of textures available for use in every situation with the help of Photoshop. The texture of Marble is already widely popular as a home or office space decoration but in Photoshop these textures may add that extra bit of charm required in making or breaking your image. There are a few easy options from using stripes, spirals to the more complex designs with repetitions and overlays and masking. You can see also stone textures. An entire collection of textures may seem like lot but when it comes to graphic designers they know that it's just about enough. When you need hours and hours to choose the perfect design to suit an image it really helps to have a huge array of options at hand to choose from. you can also see free textures.
6 Amazing Marble Texture Pack Download
Marble Stone Texture Download
10 Beautiful Marble Texture Set Download
3 Color Marble Texture Set Download
Elegant Marble Texture Download
Amazing Marble Stone Texture Download
Beautiful Professionally Designed Marble Texture
Granite Marble Stone Texture Download
3 Dark Marble Texture Download
Ivory Marble Texture Download
Creaitve Marble Texture Download
Pastel Marble Texture Download
Grainy Marble Texture Download
20 Beautiful Cosmic Marble Textures Download
Yellow Colour Marble Texture Download
Amazing Green Marble Texture Download
Pink Marble Texture Download
6 High Resolution Marble Textures Pack Download
Simple Tileable Marble Texture Download
12 Simple Marble Textures Download
Four Different Marble Texture Download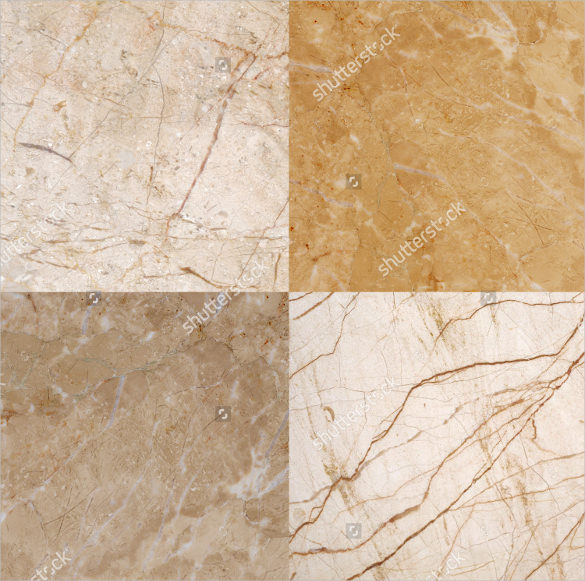 Italian Flair Marble Texture Download
Colored Marble Stone Texture Download
Custom Marble Texture Download
Simple Stone Pavement Marble Texture Download
Amazing Black Marble Texture Download
Marble Madness Texture Free Download
5 Stunning Marble Texture Download
Simple Marble Texture Download
15 Marble Textures for Designers
> The steps for choosing the right texture are as follows
Study and Understand the image, to see if the marble texture is the right choice for the particular image.
Identify the basic color tone of the image and choose whether a supplementing texture or contrasting texture would be more appropriate. You can see also metal textures.
Search for the best textures for the scenario.
Experiment and see which fits best. The result may shock you, as sometimes overlapping or partial masking of two or more textures may be the best choice.
Sit back and let the finished image amaze you as well as your target audience.
White: Pure, innocent and untainted. Isn't this what comes to mind when people think of the color White? It's no surprise then that the great masters chose white as the medium of their art. The white texture adds a certain sheen and glow to the image. But we should remember that the white doesn't necessarily mean pure white. It may be a smoky variety of white or even with different shades running through it. A smoky white texture is very ideal for any image with two distinct areas of focus. Certain designs may help you draw attention to the important part of the image while subtly and beautifully diffusing the less important aspects. You can see also canvas textures. Black: The dynamic opposite color of white. Black gives the impression of seriousness and is the most appropriate color texture for corporate or serious business requirements. Any image with the need to darken the colors while bringing out some of the contrasting features is a perfect option for the black texture. The effect the color has on the image is darkening the entirety of the image to such a point where the features are visible but do not draw immediate attention. It is like having a very detailed blank blackboard, upon which the main writing or logo can be placed. Black and white: This is just a note to mention that these two polar opposites when coupled together with a contrasting colored font may surprise you. The most famous black and white example is the chessboard pattern, though being an old design it is still one of the easiest ways to make your stand out. Imagine the words running over the twin colors, white over black and black over white. Though being one of the old classics if executed properly it will surely pack a punch to leave onlookers dazzled as well as drawn. you can see also cardboard textures. Shades of Blue: First of the other three major colors Marble can be categorized into. Blue texture can really bring out the colors of a natural image with a large depth of field. Blue supports the colors of the sky and water bodies like lakes, rivers or oceans while supplementing the greens. Blue and its derivative colors, Cyan, Azure all have a calming effect upon the beholder. Using the right blue texture with the right image will really make the image click with the target audience. Shades of Red: Red, the color of passion and love is obviously one of the most popular choices. Red pretty much goes with anything, from casual to corporate and everything in between. Though red can have a touch of more vividness to it than what you might want, so we suggest using the broader more diffused shades of Red. You can see also Smoke textures. For example a particular image may look washed out or highly inappropriate with a red texture, so this could be a job for Maroon; Salmon or even Pink. Experimenting with not only the base colors but the others on the spectrum may surprise you with their results since because a texture design must be perfectly in sync with the overall features of the website or it will stand out and look clumsy. Shades of Green: The third of the three primary colors which make up the spectrum. It must be understood that green is not exactly available as a marble texture. But the derivatives and lighter shades of green sure are. It is a known fact that the sight of trees (i.e. green) calms the mind and eases stress on the eyes. A color which can provide that maybe quite a suitable option for a website which will have a large amount of traffic.
> Why Use One Color When there Exist Many?
There are a large number of colors in this world and almost all of them can be found in the varieties of marble textures. With common colors like White, Black or Brown there are always small fragments or large splotches of other more rare colors which really helps in making an informed decision. We realize that a large number of options maybe confusing but isn't it gratifying to know that there exists such a large variety that there must be a perfect texture that checks ALL the boxes. Marble textures are even found in various font types but they are of a significantly lesser in number. The most famous example may be the Ms Word marble font texture, found in the 2003 version but removed later on, probably because of lesser appeal. But every individual is unique and have their personal taste and preferences, if you think a marble texture font maybe just the thing your project needs, go for it. We hope this article helps in narrowing down the vast choices offered and to find the ideal texture to suit your needs. Remember,
There are a large variety of options to choose from so feel free to explore and widen your horizons.
Don't be afraid to experiment, the results may shock you.
The Texture is there to make the package more appealing and pleasing not draw focus away from the main point.