When you are looking to send invitations for your company's conference meeting make sure to use the premium conference invitation templates that you can find here. These letters are amazingly detailed with well-structured layouts and include every important section – like place of meeting, date, time of meeting and company name. Directions to the meeting can also be added, as there is a separate section for that on the Boarding Pass Invitation template.
Conference Invitation Template
Business Conference Invitation Template
Annual Conference Invitation
Annual Business Meeting Invitation Template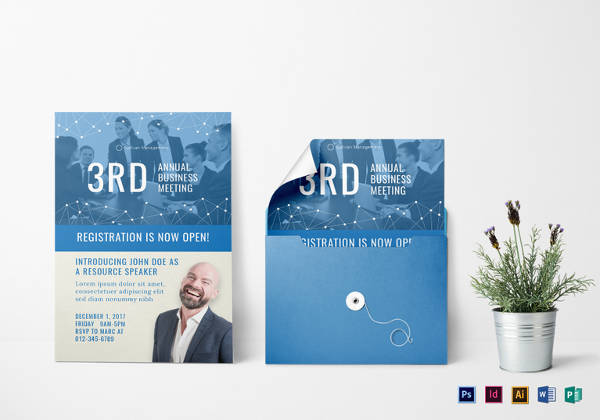 Business Breakfast Invitation InDesign Template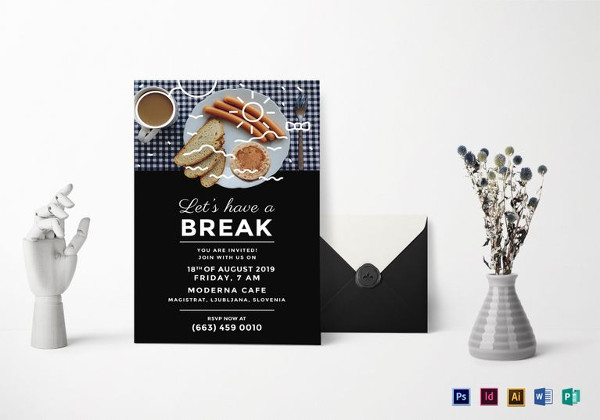 Business Lunch Invitation Illustrator Template
Editable Luncheon Meeting Invitation Template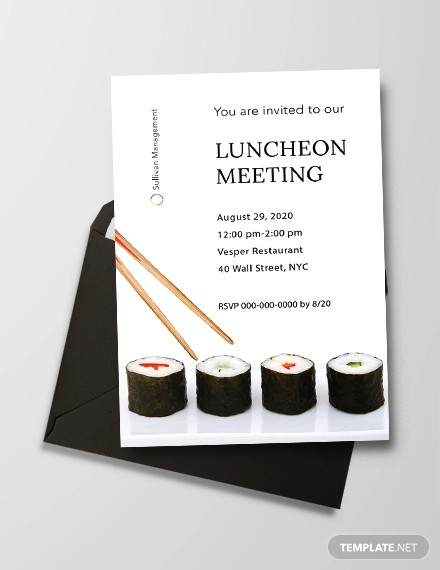 Conference Invitation Sample Template
Simple Business Meeting Invitation Template
Corporate Breakfast Invitation Template
Free Conference Invitation Letter Format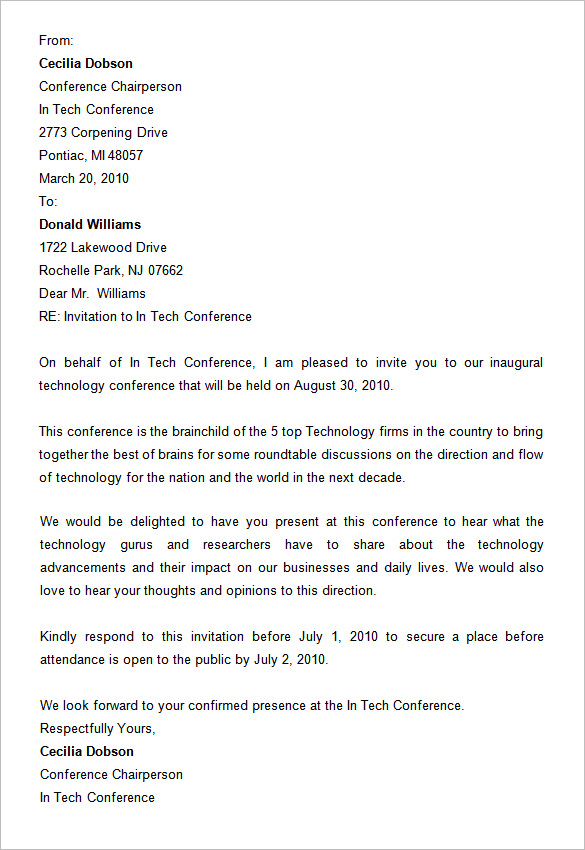 Sample Conference Invitation Template Download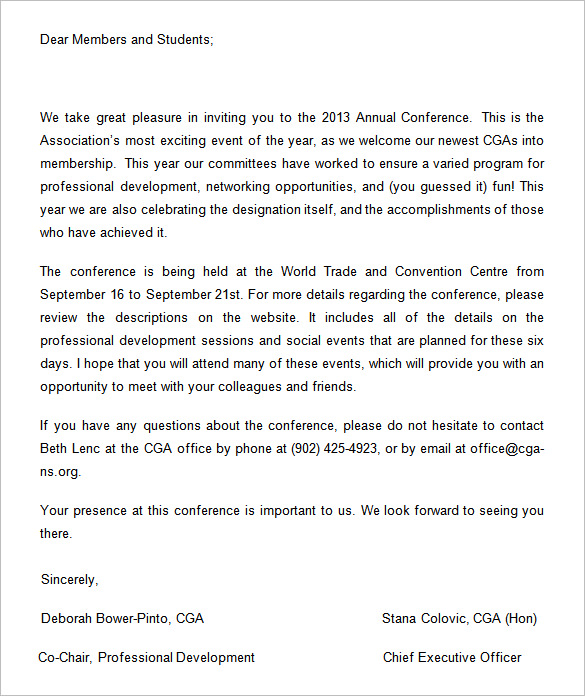 PSD Conference Meeting Office Retirement Party Invites Design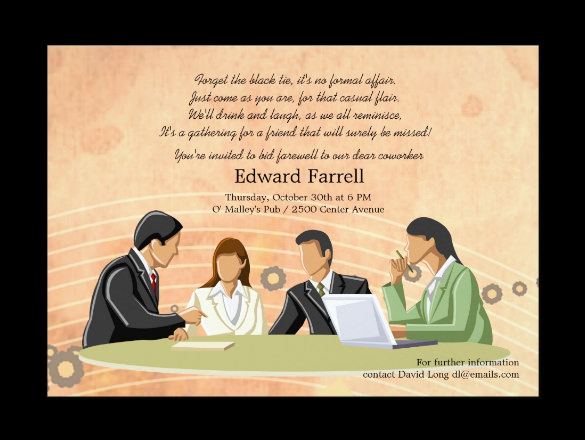 Conference Invitation Letter Template Example
cdc.gov
Sample Conference Invitation for Markets and Consumption Word
uci.edu
You can download these free conference poster templates and edit them before you print them out. Fill in the basic details and you are set to go. You will have the option of adding every detail possible about the meeting to the RSVP section.